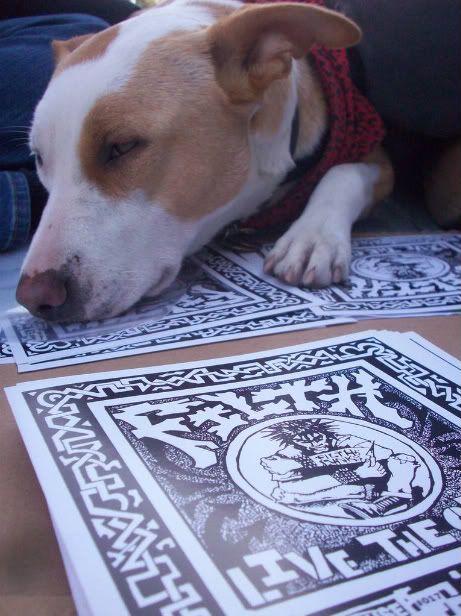 Were re-issuing Live The Chaos by Filth! Free dog hair in every package! Free Filth with your Filth! Arent you lucky!?
Thats not the only 7 inches we got our grubby paws on lately either! That smooth talkin gambler Vic Ruggiero (from The Slackers) has recorded 4 new songs for "On the Ragtime". Featuring the god damndest precussionist space ranger around, Major Jimmy Boom of The Phenomenauts!

Thats 14 inches of new releases and its not even lunchtime! Get 'em both at the Silver Sprocket web-store place! Limited to 500 each on fancy colored wax.

We packed these up by hand in Sacramento the other weekend, on the sidewalk in front of Mickie Ratt from the Secretions' house no less. Big thank-you's to Brooke, Annie, Alicia, Matt, for helping out, and these adorible puppy dogs for making sure they weren't poison!
=Eoin out=